Status:
Medium Alert – Entity sanctioned in the past for terror, WMD and human rights violation
Info:
Parsian Bank shares shows that is owned by state-affiliated entities;
Largest shareholder of Parsian Bank is Iran Khodro that owns over 30% of the bank's shares;
Supreme leader controls four out of eight members of Parsian's board of directors;
Some members of Parsian bank are also board of directors in Karafarin bank;
Aref Noroozi who represents a subsidiary of the Mostazafan foundation is in the boards of directors;
Parsian is listed by Irans' Central Bank as a "non-government owned bank". However the bank is far from being controlled by private entities. The bank is clearly under heavy influence and control of very certain elements in the Iranian regime. Elements that are controlled and aligned with the supreme leader. Both EIKO and the Mostazafan are not only entities controlled by the Iran's Supreme Leader, Ayatollah Khamenai, they are tools of political and financial control.
Supreme Leader' economic empire, like the IRGC, is managed by professional technocrats whose recurring appearance in various companies is not only an indication of whether the Company is linked to "bad elements", but, also of the existence of a network of trusted managers and officials that are charged with handling and developing the Supreme Leaders economic interests.
Such prominent influence of "bad elements" on the bank, make it a high risk bank for foreign investors since it is highly probable that the bank will be used habitually to serve the interests of these negative elements within in the Iranian regime. In fact, it has already engaged in such activity in the past. Currently, Parsian bank poses two major threats to anyone entering into a contract with it:
– It is controlled by "bad elements" that exposes investors to sanctions and other punitive actions.
– Since it was embroiled in inter-political rivalries in Iran and is this identified with some political party in Iran, it is prone to fall victim to the unexpected and ruthless ebbs and flows of the Iranian political system. This company is unsafe investment and business partner.
Involved In:
Nuclear Weapon Program
Missile Weapon program
Established:
2002
Country:
Iran
Address:
No.4, Zarafshan St., Farahzadi Blvd., Shahrak Ghods, Tehran, Iran
Zip code: 1467793811
Phone:
9821-81151000
Website:
www.parsian-bank.ir
E-mail:
[email protected]
Person of interests:
| Name | Position | Company | Info: |
| --- | --- | --- | --- |
| Kurosh Parvizian | CEO | | |
| Hashem Yekeh Zare | Chairman of Board of Directors | Qeshm Automobile Design Engineering Companyo | Affiliated with Iran Khodro |
| Aref Noroozi | Vice Chairman of the Board of Directors | Ideh Gostar Dour Andish Investment Co. | Affiliated with Bonyad Mostazafan |
| Abu al-Qasem Jamshidi | Member of the Board of Directors | Iran Khodro Insurance Services | Affiliated with Iran Khodro |
| Sayyed Hosam Shams 'Alem | Member of the Board of Directors | Tadbir Investment Company | The Company controlled by EIKO |
| Hamid Reza Rafi'i | Member of the Board of Directors | Atiyeh Omid Welfare Institute | Affiliated with EIKO |

Shareholders:
| Name | % of shareholding | Affiliation | Info: |
| --- | --- | --- | --- |
| Tadbir Investment Co. | 8% | EIKO | Also shaeholder in Karafarin Bank |
| Iran Khodro Investment Development Company | 8.28% | Iran Khodro | |
| Samand Investment Company | 5.74% | Iran Khodro | |
| Mehr Afarinan Douran Co. | 5% | Bonyad Mostazafan | Also shareholder in Karafarin Bank |
| Tose'e Eqtesad Ayandeh Sazan | 5% | EIKO | Also shareholder in Karafarin Bank |
| Atiyeh Omid Welfare Institute | 5% | EIKO's welfare organization | Also shareholder in Karafarin Bank |
| Tak Avaran Sharq Company | 5% | Bonyad Mostazafan | |
| Ideh Gostar Dour Andish Co. | 4.8% | Bonyad Mostazafan | Also shareholder in Karafarin Bank |
| Tose'e Eqtesad Farda Co | 4.75% | Bonyad Mostazafan | Also shareholder in Karafarin Bank |
| Modabber Kesht Tous Agricultural Co. | 4.7% | EIKO | Also shareholder in Karafarin Bank |
| Pasad Dana Iranian Trading Company | 3.28% | Iran Khodro | |
| Negar Nasr Company | 3.275% | The Basij | |
| Iran Khodro Insurance Services Company | 2.68% | Iran Khodro | |
| Pouya Investment Company | 2% | EIKO | |
| Qeshm Automobile Design Engineering Company | 2% | Iran Khodro | |
| Iran and Shargh Company | 1.35% | EIKO | |
| Tam Iran Khodro Company | 1% | Iran Khodro | |
| National Pension Fund | 1% | | |
| Iran Khodro Spare Parts and After-Sale Services Co. (ISACO) | 1% | Iran Khodro | |
| Niroo Moharekeh Manufacturing Company | 1% | Iran Khodro | |
| Vehicle Axle Manufacturing Company | 1% | Iran Khodro | |
| Iran Khodro Powertrain Company (IPCO) | 1% | Iran Khodro | |
Source: +Show
Reason for the color:
» Added to the Specially Designated Nationals (SDN) list maintained by the U.S. Treasury Department's Office of Foreign Assets Control (OFAC) freezing his assets under U.S. jurisdiction and prohibiting transactions with U.S. parties, pursuant to Executive Order 13382, which targets proliferators of weapons of mass destruction (WMD) and their delivery systems;
» Removed from the SDN list in January 2016 as part of the Joint Comprehensive Plan of Action;
» Parsian Bank is an entity of IRGC Basij
» According to documents revealed on WikiLeaks, in 2008, Iran paid North Korea 2.5 million dollars for weapons purchases. The payments for these transactions were made by a company in Iran called "Hong Kong Electronics". The Company wired the 2.5 million dollars in three separate payments during November 2007 via Parsian Bank in Iran to the Bank Mellat's branch in Seoul. According to the WikiLeaks cables, "Hong Kong Electronics" is a shell company owned by the North Korea's "Tanchon Commercial Bank";
» Between the years 2012 and 2013, the Parsian Bank was part of a concentrated effort meant to circumvent sanctions in what became known as "gas-for-gold" transactions;
» This was part of the activity of a wider network of Turkish front companies that were involved in circumventing sanctions along with Turkey's Halkbank. The modus operandi of this network was to issue invoices for fake transactions for goods that were permissible for Iran under international sanctions. This way, the Turkish network managed to bypass sanctions, and allowed the Iranian banking system that had been cut off from Swift services to move funds through companies in Turkey and money exchange houses in Dubai;
» In September 2012, Bank Parsian was refused by the Reserve Bank of India and the Indian Ministry of Finance to open a branch in the country. According to one report: 'the Ministry of Home Affairs had denied security clearance to applications by Parsian Bank and two other Iranian banks fearing threat of money laundering and terror financing in banking transactions as cautioned by the Financial Action Task Force (FATF);
» In late September 2017, Austria's Oberbank and Denmark's Danske Bank each entered into framework agreements with a number of Iranian banks, among them Parsian Bank. According to the agreements signed, both European banks will respectfully provide financing for Austrian and Danish companies exporting to Iran;
» On May 29, 2017, Iran's' Ministry of Foreign Relations announced that it reached an agreement for cooperation was reached between Italy's "Banca Popolare di Sondrio" and 20 Iranian Banks, among them Parsian Bank. According to the agreement, the Italian bank will allow its branches in Italy to receive money transfers directly from Iran which will considerably reduce both risk as well as rates for Iranian Banks;
» In August 2016 it was reported that the Bank was given approval to open a branch in Munich;
» Turkish company Lyzico signed a deal with Bank Parsian
On February 16, 2016, it was reported that an Istanbul-based payments startup company called Iyzico, signed a deal with Bank Parsian's electronic payments platform, Parsian E-Commerce Company (PECCO). The deal will allow the customers of the Turkish Company process transactions from some 230 million payment cards that were until recently disconnected from any financial system outside Iran;
» Iranian government interference with Parsian bank;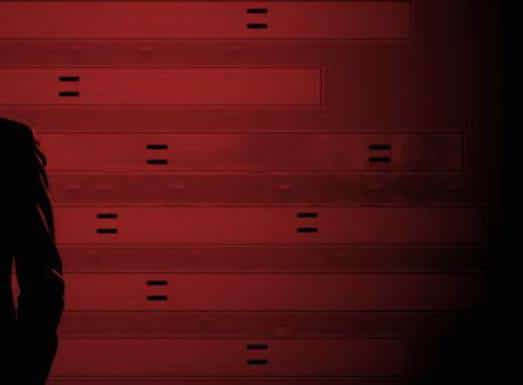 Parsian Bank
# General Info / Status